Sadly Jim Brown left us on Sept 28th, 2011 after a short illness in his 88th year. Jim the son of an Aberdeenshire Farmer trained as an RAF Pilot during WWII in North America after demonstrating his skills in a Tiger Moth. His Primary flight training was in Detroit flying the Boeing-Stearman, Basic Training in St Louis flying Vultee BT-13 Valiants, and Conversion training in Pensacola on PBY Catalina's in preparation for active service in the Atlantic. After finishing at Pensacola Jim's training took him to Canada's PEI to develop navigation skills including ship spotting in the Avro Anson. The War finished just as Jim completed his flight training. On returning to the UK after the War ended where all pilots were essentially grounded Jim retrained as an Air traffic controller and was posted to West Africa. On returning to Scotland Jim had a career with the Royal Bank of Scotland living in Kirriemuir, Dundee and Newport in Fife. He was married to Bessie for just a week short of 54 years and the proud father to his two children Wendy and Peter born in Kirriemuir, and a Grandfather to Jamie and Lucy who now live in Canada. Jim's photograph below was taken in 1945 in PEI.
Jim was a most valuable and very involved member of the community, over more than 40 years residence in Newport. Jim took great pride in his keeping good relations with all he came in contact with, throughout his long and healthy life. He has been a great model character and was well known for his continual interest in Leuchars and flying from being a Flying Officer in the 2nd world war. Jim was loved and respected by all who knew him and will be sadly missed, but never forgotten.
Jim will be laid to rest on Thursday 6th October 2011 at 2:45pm in the Vicarsford Cemetery, Fife, Scotland, [MAP] that lies between Newport and St Andrews just off the approach to RAF Leuchars Airbase Runway 09.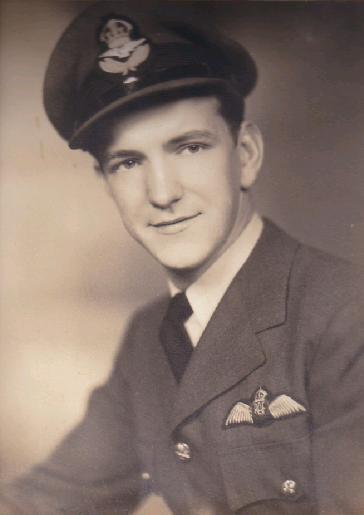 James Brown, My farther in-Law who always enjoyed flying with me.
robertpask@compuserve.com


<![if !supportMisalignedRows]>